The global market allows you to list items for other players to purchase and buy items that other
players have listed.
/market - This opens an inventory for you to interact with.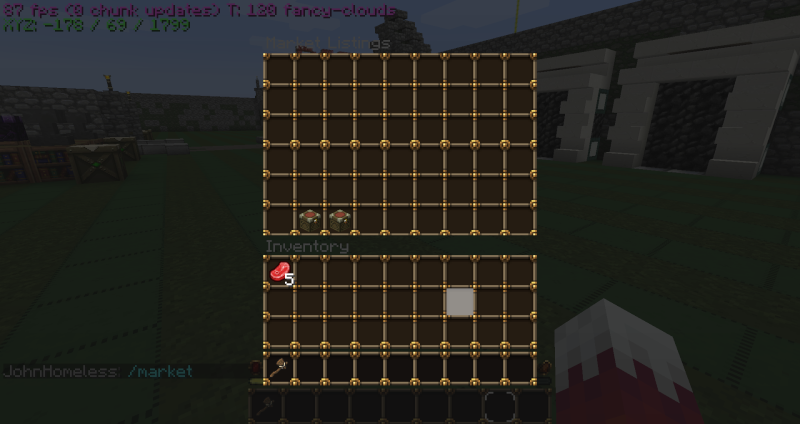 To store an item, simply click on the "stock" chest and then drag the item from your inventory
and drop it into one of the available spaces.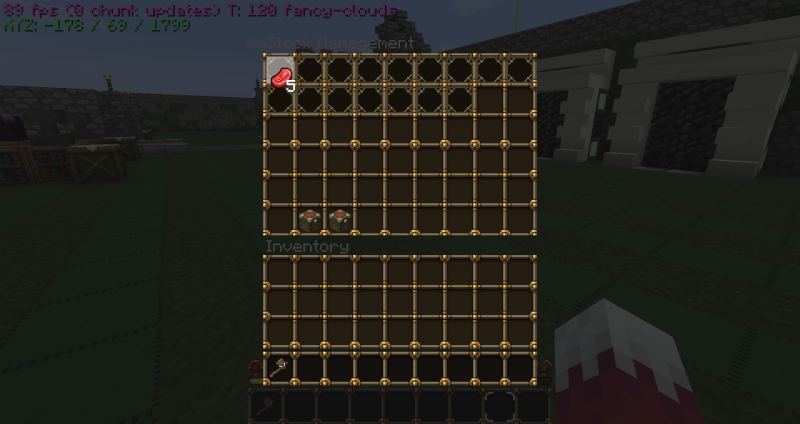 To list an item, simply right click on the item in your stock you wish to sell and follow the prompts.
-The left option controls the price you wish to list for the item.
-The right controls the amount you want to sell for that price.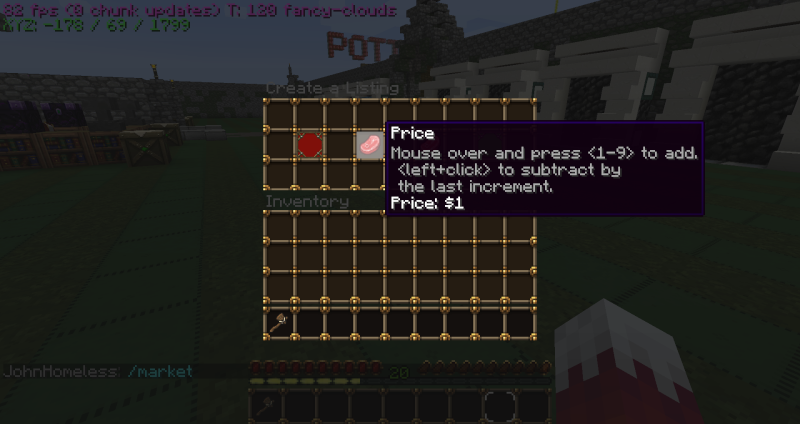 Simply hover your mouse over the option you wish to change and press numbers 1-9.
Each number increases by a different amount increasing with each number.
1 will increase in $1 incriments.
9 will increase in $10,000 incriments.
To subtract by the amount you just increased, left click Price/Amount.
Now simply press create!
Your item will now be listed for sale and purchaseable by other players.
To view the server shop and items available click "Server Listings" next to "Stock"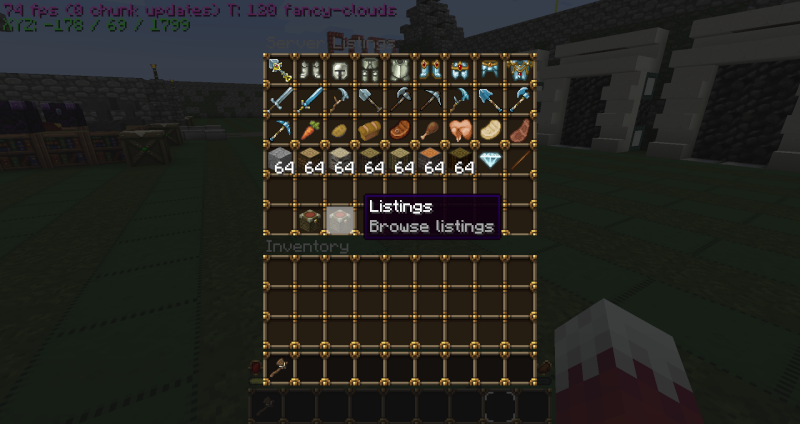 Posts

: 3


Join date

: 2015-12-01





Similar topics
---
Permissions in this forum:
You
cannot
reply to topics in this forum